Batiqua Makes Ethically Responsible Home Decor Accessible: Press Release
FOR IMMEDIATE RELEASE
March 8th, 2022
BATIQUA MAKES ETHICALLY RESPONSIBLE HOME DECOR ACCESSIBLE
Batiqua's home decor is fair-trade, eco-friendly, socially impactful, ethically sourced and handmade by Zimbabwean artisans.
Chilliwack, BC. (www.batiqua.com) Ethically responsible home decor can be expensive and difficult to locate. Batiqua has made it accessible both online and in-store. The brand sells placemats, table runners, pillowcases, and wall hangings; the prices range from $14.95 - $60.00 per piece. Each item is handmade in Zimbabwe, providing sustainable jobs for the artisans. The designs are inspired by both the travels and rich African heritage of Linda Adimora, the CEO and founder of Batiqua. All products are currently available through the website (www.batiqua.com) The brick-and-mortar store will be opening in Chilliwack on March 19th, 2022. Each piece has a beautiful and unique design, made using the Zimbabwean Batik technique. 
"Accessibility of ethically responsible home decor is important to us at Batiqua. This is why we provide unique, high-quality textiles at a fair price," said Linda Adimora, CEO and founder of Batiqua. "Our products are designed to fit any space while still being eco-friendly and sustainable. We are honoured to supply our home decor products, while continuing to provide sustainable jobs for our team of amazing artisans in my home country, Zimbabwe." 
The Batik Technique is indigenous to the Zimbabwean people. It utilizes sadza, which is cooked cornmeal, to create the designs. The porridge is applied to handmade bark weave fabric, cracking when hardened, allowing paint to penetrate the fabric. Once hardened, the fabric is washed. The effect once dried is a crackled design which is unique to each product. The last step is constructing the fabric into the attractive decor items that Batiqua sells. The production of these products provides sustainable job opportunities for the team of eighteen in Zimbabwe. The technique can be watched here: https://www.youtube.com/watch?v=o121xn7lEVM 
About Batiqua: Founded by Linda Adimora, a Zimbabwe born entrepreneur, Batiqua provides eco-friendly and sustainably made home decor. All placemats, table runners, pillowcases and wall hangings are handmade in Zimbabwe by a team of artisans. All designs are curated by Linda Adimora herself and are unique to each product. Batiqua products are currently available through the online website (www.batiqua.com) and will soon be available in the Chilliwack brick-and-mortar store, opening March 15th. Instagram: @batiqua
-XX-
Media Inquiries
Linda Adimora
Batiqua Founder and CEO
778-533-3987                                                                                                
linda@batiqua.com
---
Also in THE BLOG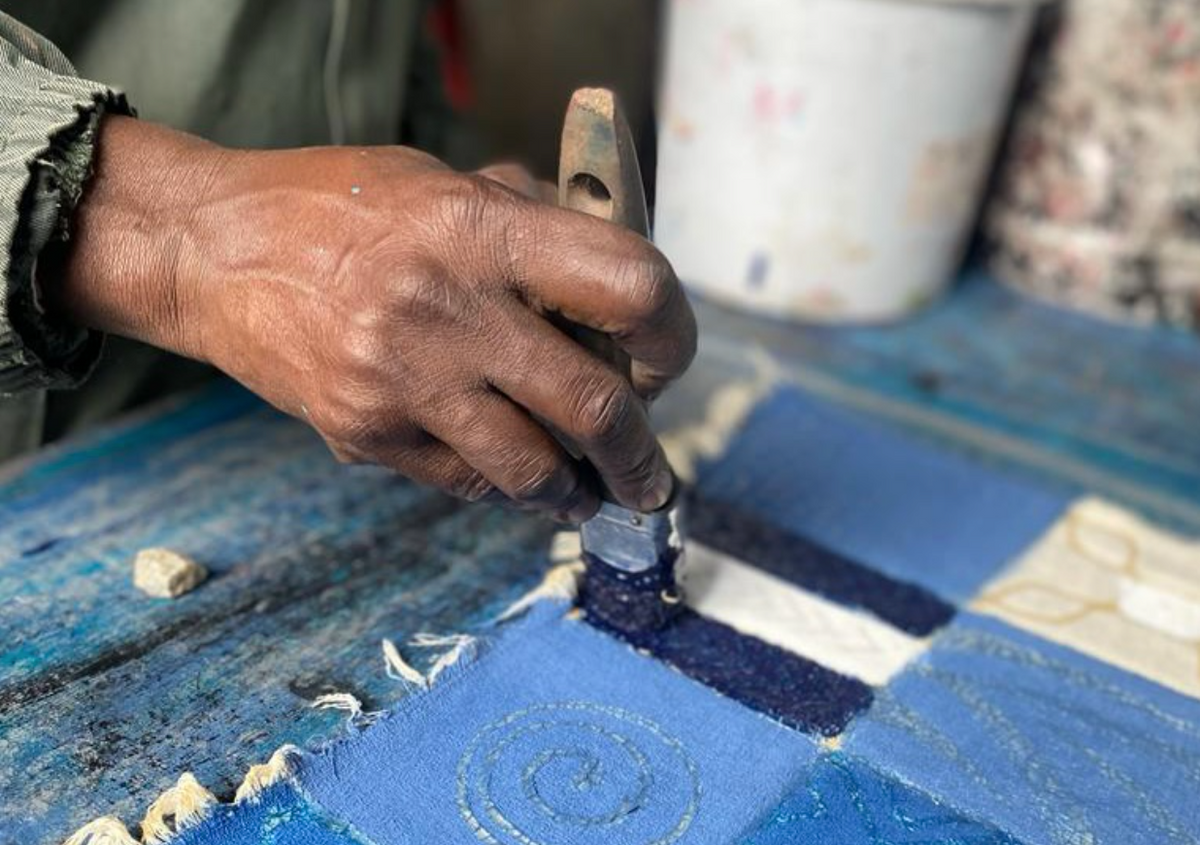 Discover the beautiful Zimbabwean batik technique and how it produces handmade and fair trade textiles. Learn about the process of creating unique designs on fabric and how this industry is supporting the local communities.