Top Four Black-Owned Businesses To Support In Greater Vancouver, BC. - Press Release
FOR IMMEDIATE RELEASE
March 8th, 2022
TOP FOUR BLACK-OWNED BUSINESSES TO SUPPORT IN GREATER VANCOUVER, BC: BATIQUA, KARIBU SOAPS, KATE AND FRANCES, BEETBOX.
From home decor to soaps and restaurants, these Black-owned BC businesses offer high quality merchandise that exceed expectations. As Black History Month has now come to an end, it is still important to recognize and provide continuous support to these outstanding brands throughout the year of 2022.
Batiqua, Chilliwack, BC. (www.batiqua.com)
Batiqua is a Black-owned business located in Chilliwack, BC. Batiqua's ecommerce store sells textiles, and a Chilliwack brick-and-mortar store will be opening March 19, 2022. Batiqua sells machine washable placemats, table runners, wall hangings and pillowcases at an affordable price. Prices range from $14.95 - $60.00 per piece, making these a desirable option for customers who want fair-priced, ethically sourced and unique textiles. With Batiqua's store opening, customers will be able to view these beautiful textiles in person and experience the impeccable quality and outstanding artistry that goes into every piece.
"We want our customers to be able to purchase fair-priced and effortlessly beautiful home decor textiles, while knowing that all of our pieces are ethically sourced, high quality and sustainable," said Linda Adimora, CEO and founder of Batiqua. "Our pillowcases, table runners and placemats are designed to make decorating a home easy. Batiqua offers textiles for everyone, and our pieces add beauty and uniqueness to every space"
Each item is handmade in Zimbabwe by a team of 18 talented artisans. To create these textiles, the artisans use the Zimbabwean Batik technique; a method that is indigenous to the Zimbabwean people. This technique utilizes sadza, a porridge that is made from cooked cornmeal. The porridge is then painted onto handmade bark weave fabric to create the design.
Once hardened, the paint cracks, allowing colours to penetrate deep into the fabric, transforming this art into the beautiful textiles that Batiqua sells. This fascinating technique is a must-watch and can be viewed here: https://www.youtube.com/watch?v=o121xn7lEVM
About Batiqua. Linda Adimora, a Zimbabwe born entrepreneur, and the CEO and founder of Batiqua, implements her values throughout all aspects of her brand. Batiqua standardizes fair trade, eco-friendly, socially impactful, high-quality, ethically sourced, artisan empowerment and sustainable employment. All textiles are ethical, handmade and machine washable. Merchandise is currently available on Batiqua's ecommerce website (www.batiqua.com) and will be available for purchase in person at Batiqua's store in Chilliwack BC, on March 19.
Instagram: @batiqua
Karibu Soaps, Vancouver, BC. & New Westminster, BC. Stockists (karibusoaps.ca)
Ken, the founder of Karibu Soaps, was brought up in Kenya. Ken started Karibu Soaps in 2020 with the goal to provide a zero waste and natural hand hygiene option due to the COVID-19 worldwide outbreak. These handcrafted soaps can be purchased through their online store, or through their BC stockists; Livlite in Vancouver, BC and Old Crow Coffee Co. in New Westminster, BC.
This brand uses locally sourced, natural, and plant-based ingredients while crafting their handmade soaps to ensure their customers are provided with a high quality soap that is gentle and effectively cleans and nourishes the skin. Karibu Soaps' ingredients can be viewed on their website, including olive oil, avocado oil, coconut oil, castor oil, grapeseed oil, sunflower oil, canola oil and a few other natural ingredients.
Karibu Soaps implements socially impactful and eco-friendly practices through their zero-waste and plastic-free soap production. This small-business reuses containers for soap molds, like milk cartons, to reduce waste and avoid plastic.
Kate and Frances, Vancouver, BC. (www.kateandfrances.com)
Kate Pierre is the founder of Kate & Frances, a Black-owned women's clothing brand. Kate Pierre is the designer, pattern drafter, cutter, and stitcher for all pieces offered through her online store.
Kate moved to Vancouver, BC nine years ago and started Kate & Frances because she "couldn't find styles that expressed [her] sense of identity and who [she] was as a person" (ApparelMagic, 2020). With over 20 years of experience in the fashion industry, Kate decided to create her fashion brand that offers timeless, yet comfortable pieces, while providing representation for People of Colour in the fashion industry. Kate & Frances values high-quality, sustainable, and long-lasting pieces. All garments are made to order in Vancouver, BC to reduce waste.
Beetbox, Vancouver, BC (www.beetboxveg.com)
Justin Tisdal is the co-owner and operator of Beetbox, a Black-owned, plant-based, comfort food counter-service restaurant in Vancouver, BC. Tisdal previously worked as the restaurant manager at the Shangri-la Hotel Vancouver but saw an opportunity with the growing demand for high-quality, plant-based comfort food. Beetbox offers a range of items from burgers to snacks and salads, and even local kombucha and craft beers.
Tisdal's goal is to ensure Beetbox feels like a home away from home- fun and relaxing (BCCA Editor, 2021). Beetbox implements their strong values throughout the creation of their food by locally sourcing ingredients and making all menu items in house.
-XX-
Media Inquiries
Linda Adimora
Batiqua Founder and CEO
778-533-3987 linda@batiqua.com
Reference:
 ApparelMagic. (2020, October 29). Apparelmagic Grant winner Kate Pierre is changing the face of fashion with her line Kate & Frances. Retrieved from https://apparelmagic.com/apparelmagic-grant-winner-kate-pierre-is-changing-the-face-of-fashion-with-her-line-katefrances/
BCCA Editor. (2021, April 19). BC Black-owned business feature: Juke + beetbox. BC Community Alliance. Retrieved from https://www.bccommunityalliance.com/bc-black-owned-business-feature-juke/
---
Also in THE BLOG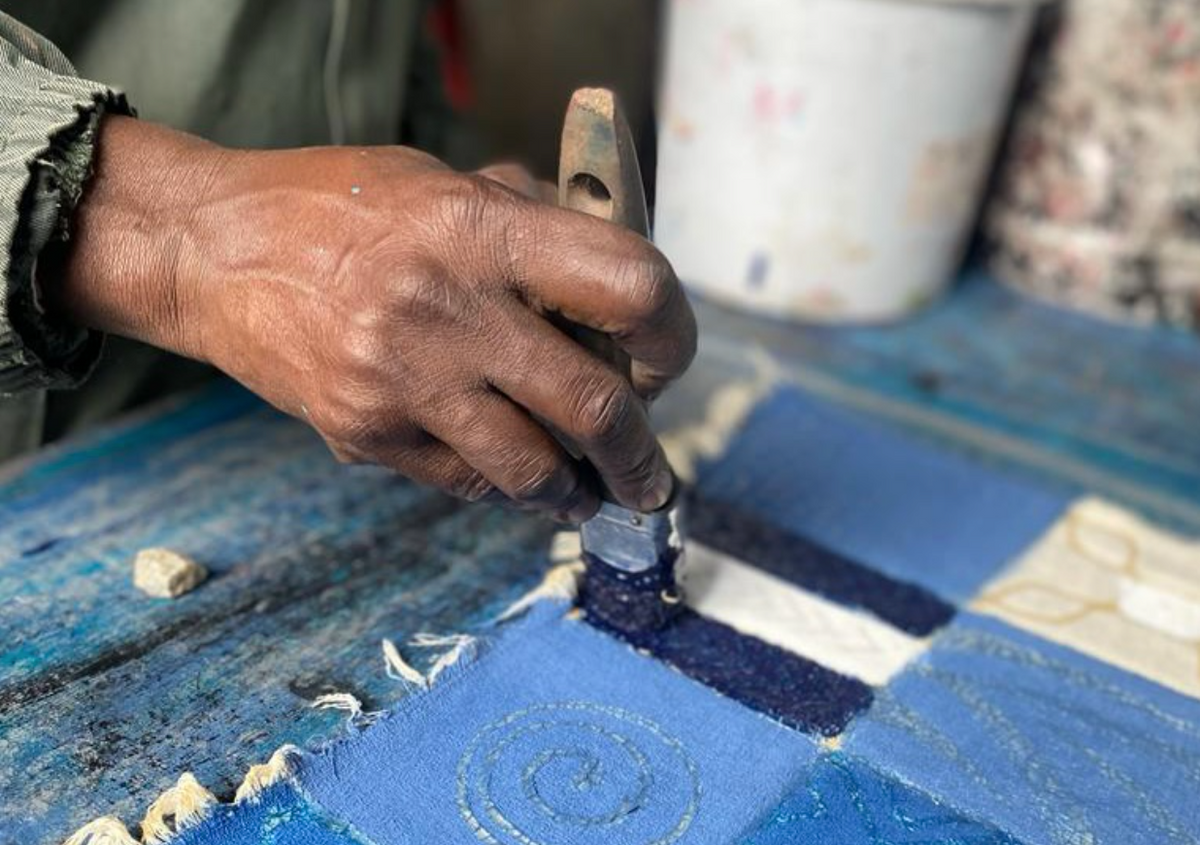 Discover the beautiful Zimbabwean batik technique and how it produces handmade and fair trade textiles. Learn about the process of creating unique designs on fabric and how this industry is supporting the local communities.